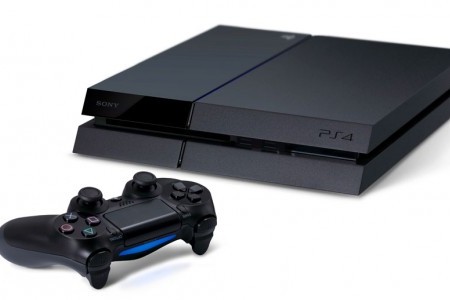 On the day that reports are showing Playstation 4 doing well against the new Xbox One it has been reported that the new generation console has phishing scams that target PSN users already. Thus far the console wars have really been a "two horse race" between Sony and Microsoft, with Nintendo settling on tweaking software and emphasising game playability/popularity.
Heading up to Christmas, Sony have taken the lead in terms of console sales and in South Africa it has been reported that the new PS4 is leading the pack as the "must have" present for the holiday. It is not too surprising. In a country where the government listen to and monitor cell phone calls, as well as Skype conversations, is it any wonder that the average South African citizen does not want Microsoft, who have already admitted making client details available to one government organisation, in their home?
Microsoft have just admitted that sales of their new Xbox One are dropping behind the new PS4. Amazingly, the company blame the lack of console interest in production issues and not lack of consumer desire. It seems that Microsoft are either in denial or do not want to admit that their dismissive attitude toward their existing fanbase has had long term ramifications.
Console sales aside, both next gen consoles and the companies, have been targeted by hackers and Playstation 4 phishing scams targeting PSN users are already making the rounds. Messages are popping up over the PlayStation Network from scammers claiming to represent Sony. These scams tell the user that the company need their username along with the password of their account so Sony can reward them with free games and money.
The new PS4 hit stores in November, being released in both the U.S.A. and Europe, and has a timephased release in other countries. The most recent being South Africa who report that PS4 sales are beating the new Xbox One substantially. Both consoles are scrambling for the lead in the run up to Christmas and scammers/hackers have been quickly taking advantage of the new console war.
It has been reported that on Reddit, PS4 owners have gotten fake messages from other PS4 users saying that they represent the Sony company and are requesting that usernames and passwords be handed over for the same free money, free game scam.
As with any password protected account, users should never give out their PSN username or password to anyone. Apart from changing their password on a regular basis, they should also be wary of any "company" that asks for this information.
According to Kaspersky Lab, the cyber security firm, hackers have upped their game and attacks against the new Xbox One and PS4 have jumped following the November release of the new consoles. Kaspersky have said that around 4.6 million bits of "gaming malware" have been aimed at the gaming systems.
In Europe alone, Spanish gamers lead in the area of hacker attacks with 138,786 attacks thus far. Polish gamers have come in second with 127,509 attacks and Italian gamers placed third with 75,080.
Kaspersky Labs report that underground hacker forums do a thriving business in the area of buying and selling usernames and passwords. The cyber security company say that there is a huge espionage campaign aimed at multiplayer online game producers. This campaign zeroes in on source codes and other valuable data.
David Emm, a senior security researcher at Kaspersky Lab, this increase in hacker activity is not surprising. He says that with two of the largest console launches just taking place, the cyber crooks now have more gamers than ever before to target. Although, Emm was quick to point out that in terms of hacking targets PC's are still the number one target.
So the latest Playstation 4 phishing scams that targets PSN already should not be considered surprising. It is just the latest in what will most likely be a very intense campaign of hackers and cyber crooks taking advantage of the new consoles and the run up to Christmas. Gamers are reminded to never share their usernames and password with anyone.
By Michael Smith
United Kingdom
Sources:
Investors Business Daily