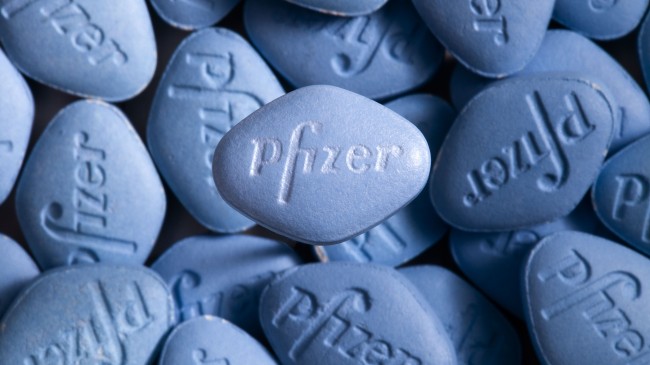 The pharmaceutical company, Pfizer, announced that its lung cancer drug, dacomitinib, is not effective in treating non-small cell lung cancer, contrary to the company's initial speculation and hope for the medication. After a series of studies, Pfizer concludes that dacomitinib does not reduce the progression of cancer in patients who are taking the drug.
Non-small cell lung cancer, abbreviated NSCLC, comes in three forms: large cell carcinoma, adenocarcinoma, and squamous cell carcinoma. While these types of lung cancer are often developed in people who smoke cigarettes, the presence of NSCLC is not limited to those who smoke. Non-small cell lung cancer, the most common form of lung cancer, is often unresponsive to radiation and chemotherapy and, therefore, requires a different approach to treatment.
While Pfizer was optimistic about how dacomitinib, its NSCLC medication, could help patients, the drug has proven ineffective for lung cancer treatment, but since chemotherapy rarely works to treat NSCLC, the results are not shocking to the cancer treatment community. However, a new drug to reduce NSCLC would have helped a lot of people suffering from the disease.
Currently, treatment for non-small cell lung cancer involves surgery, if the location of the cancer is operable, and if not, then patients are given erlotinib (brand name Tarceva), an oral medication, manufactured by the pharmaceutical company, Roche Holding AG. When successful, surgery offers the best way to rid the body of NSCLC.
Pfizer hoped to revolutionize the treatment of NSCLC with its drug, dacomitinib, but patients in Phase I and Phase II of the studies responded better to erlotinib than to Pfizer's dacomitinib. Cancer experts believe that when lung cancer has altered certain proteins in a person's body, which regulate the natural growth of cells, abnormal cell multiplication occurs and cancer cells are formed. The process includes Epidermal Growth Factor Receptors (EGFR), the site of protein mutations that are linked to various forms of cancer, and the intended recipient of dacomitinib, formulated to attack several forms of EGFR.
The current drug, erlotinib is only able to inhibit one form of EGFR, so if another site is responsible for the abnormal cell behavior, the drug will not work. The idea of the drug works on many patients, but there is not a cure for NSCLC. Pfizer was striving to change that. On its company website, Pfizer explains dacomitinib. The drug is to be orally ingested once a day, which was followed in each study phase. The chemical composition of dacomitinib aims at permanently altering what are called human epidermal receptors (HER) and EGFRs to interfere with abnormal cell division and transformation.
Although the drug is proving ineffective, Pfizer will continue on with Phase III testing of its lung cancer drug, dacomitinib, on patients diagnosed with NSCLC, who have not received any other form of treatment thus far, to see if the medication is effective for those with advanced non-small cell lung cancer. Results are expected some time in 2015 and while the Chief Medical Officer for Pfizer Oncology, Dr. Mace Rothenberg, reports disappointment, he also believes that the drug has potential to evolve and treat the "complex disease" that is lung cancer, and more specifically, NSCLC.
By K. Corrine Van Vliet
Sources:
American Cancer Society
National Cancer Society
Reuters
The Wall Street Journal