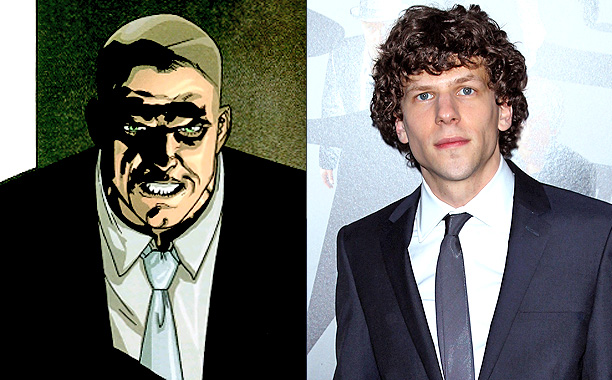 In a traditional comic book sense, Jesse Eisenberg seems like an odd choice for the casting of Lex Luthor. At 30 he is young for the role and his baby face appearance makes him seem even that much more younger. So why would the casting crew behind the as of yet titled Batman vs Superman film cast Eisenberg as Lex Luthor? Taking a step back and looking at today's world, there really is no more of a perfect actor, in fact, to portray Lex Luthor than Jesse Eisenberg.
According to a 2010 Kauffman Foundation survey which polled over 5000 youth aged 8 to 24, thoughts of starting a business are becoming more frequent among young individuals, with a percentage of 40 percent expressing a desire. This number increases to 50 percent of all high school students in America.
In 2012, The Huffington Post wrote an article on the rise of young entrepreneurs, featuring 15-year-old, Jason Li, from Los Gatos, California, who started up iReTron. The program pays users for used electronics, then refurbishes and resells them. The young man was quoted as being overwhelmed by the heaps of praise from teachers and students. Meanwhile, in Hawaii, a 16-year-old student named Jack Uesugi, created a1000x, which prints and sells clothing that feature local artist designs, donating some of the profits to a social cause.
The poster boy for Li, Uesugi, and other teen entrepreneurs is none other than the creator of Facebook, Mark Zuckerberg. Before creating the influential social media site, Zuckerberg, while in high school, started up Intelligent Media Group, which recommended songs based on people's music habits. He has now grown to be one of the more influential people in America and at only 30-years-old. Who acted as Zuckerberg in a movie a few years ago and got nominated for Best Actor at the Academy Awards? Jesse Eisenberg. We are growing into a world where the older no longer run cities as much as they used to, especially compared to the 1970s when the then 47-year-old Gene Hackman portrayed the most famous version of Lex Luthor on the big screen. The youth of today are dreaming bigger and are starting to take over, which is why an actor like Jesse Eisenberg really is the perfect casting choice for a power-hungry, businessman in Lex Luthor.
Steven Mariotti, the founder of Network for Teaching Entrepreneurship told The Huffington Post that starting up businesses at a young age help the socially awkward, shy, and unpopular students become "rock stars." The expansion of this virtual world and technology helps these shy individuals find their voice.
What is scary in this Huffington Post article about young entrepreneurs is how they point out that the most important aspect for many young entrepreneurs is to be influential – getting other young people to want to involve themselves in their work and following in their footsteps. Uesugi told the Post that teens should do whatever they want to do, and not give a care if people like it or not. This couldn't help but bring up the thought of a teenager with a big ego starting a business – a teenager thirsty for influence for all the wrong reasons.
Who knows what Mark Zuckerberg's true intentions are; with the influence of Facebook he may one day rule America! Okay, maybe not that far, but his influence on people cannot be denied. If Jesse Eisenberg can achieve a solid job in portraying Zuckerberg in The Social Network then he should have no problem portraying a Lex Luthor made for today's world – a smart casting choice by the people behind the untitled Batman vs Superman that hopefully pays off. The epic superhero films opens May 6, 2016.
Editorial By Kollin Lore
Sources:
Huffington Post
Kauffman Foundation