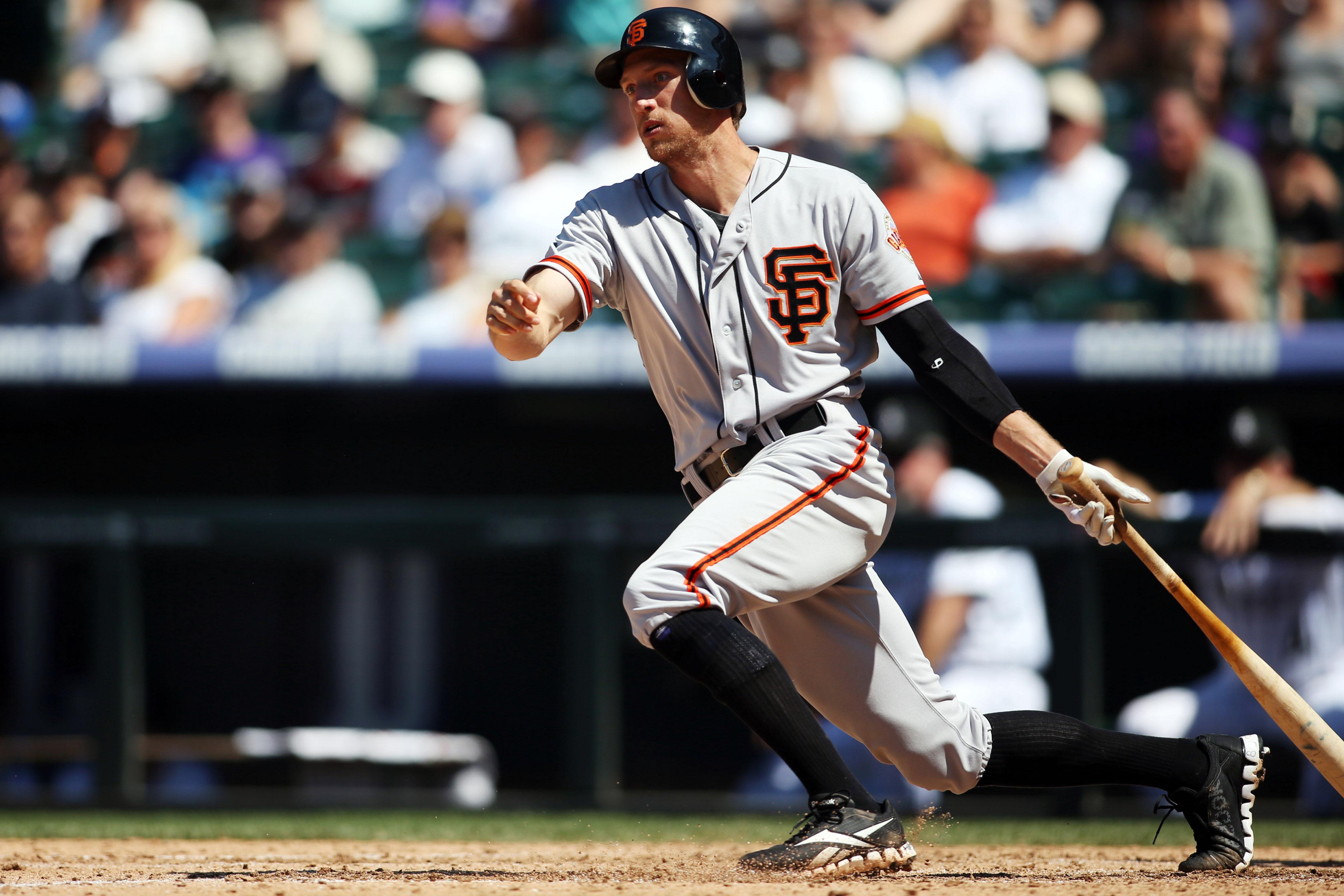 After a dismal 2013 campaign, the San Francisco Giants are looking to get back to their winning ways. It's turning into an "every other year" sort of hope for the Giants and their World Series titles. But whether or not they can make that a reality starts with their pitching, as the Giants will only go as far as they take them.
Winners of two of the last four World Series titles, the Giants hope that their pitching staff can regain some of the magic and return to championship form. Last season San Francisco's ERA inflated to 4.00, ranking 14th in the MLB compared to their 2012 ERA of 3.68, 2011 ERA of 3.20 and their league leading 2010 ERA of 3.36.
The addition of Tim Hudson should help the staff immensely. Taking the spot in the rotation that was filled by Barry Zito, Hudson is a big improvement. Just moving on from the Barry Zito era will be a good, fresh start for San Francisco. Hudson, who started his career alongside Barry Zito in Oakland and part of their "Big 3," is coming off of a terrible ankle injury in which he missed half of last year's season. But as long as the ankle is right, which the Giants staff says it is, Hudson should actually have a fresh arm and be ready to go. Hudson, 38, is entering his 16th season. He spent his last nine seasons in Atlanta and has 205 career wins and a lifetime ERA of 3.44.
But the original Giants starters must also step their game up. Madison Bumgarner had a solid season, posting a 2.77 ERA. But it's the makeup of Matt Cain, Tim Lincecum and Ryan Vogelsong that really disappointed. Cain, who had a rare off year, is fully expected to regain form. But Lincecum and Vogelsong are not such a sure thing, as they posted 4.17 and 5.73 ERA's respectively and have shown little signs that they can slim those numbers down.
As for the Giants offense, it will be similar to the last four seasons. It will be a low scoring struggle in search of that timely hit. But whether or not those timely hits will come this season is the big question. Pablo Sandoval lost a significant amount of weight, but this has been seen before. Can he maintain that weight or will he find himself on the DL for a long stretch of time once again? And how about Angel Pagan? He was the key to their offensive success in 2012, but a bad hamstring injury caused him to miss a majority of last season. Speaking of health, can 38 year old Marco Scutaro stay healthy and produce over the course of the season? These are all legitimate questions and concerns surrounding the team.
One thing you can count on is a refreshed and rejuvenated Buster Posey. Winner of the 2012 MVP, Posey had a down 2013 year. He appeared to be worn down and sluggish for a majority of the season and posted only a .292 average with just 15 home runs and 72 RBI. Part of that drop in production had to do with the rest of the lineup being a non-factor, stemming from the absence of Angel Pagan. Look for Posey to have a bounce back year and will the Giants back to their winning ways.
The Giants are also banking on their corner outfielders Hunter Pence and newly acquired Mike Morse. They know what they are going to get out of Pence, who is a workhorse, but the Morse is seen as a gamble. A low risk, high reward gamble, but still a gamble. Morse hit .303 with 31 home runs and 95 RBI in 146 games for the Washington Nationals in 2011 and has a history of owning the Giants. Now that he's in the orange and black, coach Bruce Bochy is hoping that he can have some of that similar success for his ball club.
San Francisco is hoping for another baseball filled October, but they will have their work cut out for them. Last year's NL West Champion Los Angeles Dodgers will fork out as much money as it takes to make sure they are the team to beat. But it's not always about the money, as the Giants have proved in the past. And with a majority of their World Series Champion pitching staff still intact, the Giants will look to get back to their winning ways.
Opinion by Rich Peters
Sources:
Baseball-Reference.com
ESPN.com
Follow Rich Peters on Twitter @Tricky_Roma.