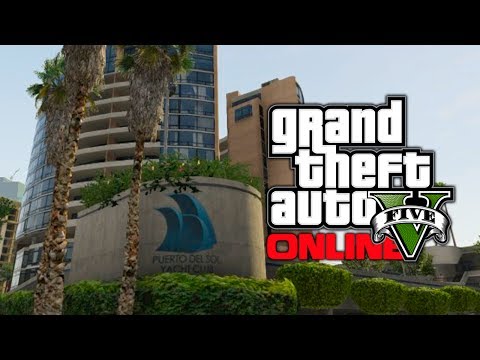 The newest GTA V update (1.13) is now live, it is free, and can be downloaded by accessing GTA Online when connected to the internet. The High Life update was mentioned to release today, luckily Rockstar Games is on top of the ball and successfully stuck to that deadline. This update focuses on bringing in new content for all the home enthusiasts; five new High-End apartments can now purchased in GTA Online.
The focus in the High Life update mostly revolves around looking your best and having the equipment to back it up. More than 30 new suits were added along with new cars, the Bullpup Rifle, and five new apartments. Spectator Mode is now fully functional, the cap for maximum rank has been changed to 8,000, and the mission "Rooftop Rumble" has gone through some changes.
As always, Rockstar Games works to fix remaining bugs with each new update, this iteration is no different. Here are a number of the changes you can expect from update 1.13:
Players can choose which garage the Mechanic will send vehicles to
Players can buy multiple sets of Body Armour
Once a player has used a specific ability they will no longer receive calls about how to use that ability
If a player has enough Cash in Bank or Wallet they can use it to purchase items without moving Cash
NPC vehicles are disabled with a Race begins
Race directions have become easier to see during day races
Filters have been added to the Create Playlist Menu
Fixed problem with players loosing personal vehicle insurance from any DLC lobby
Fixed payout problem after failing first-time-attempted missions
Lifestyle stat has gained extra explanation text
Rally passengers receive "The Record Holder" award when a world record is set by driver
Fixed problem in Capture missions with spammed messages
Smoking in-car animation has been fixed
Warnings in garages have become more specific to help players understand exactly what they are doing
When a player is Banned a feed message will explain how long they are to remain in the Cheater Pool
Players that idle in Online will not be booted when in a menu
Crew emblem problems have been fixed
Race World Records give proper RP
Fixed problem where players starts a Race the wrong direction
Players can no longer die before Team Deathmatch begins
Gun tint colors have been fixed
Don't forget about the Mental State stat. This new feature takes note of how you play and represents that through color on players maps. If you attack citizens often your blip will become red, if you are more friendly than your blip will become a lighter white color. Actions such as killing another player will darken your color much faster than exploding a car or shooting down a pedestrian. This mental state factor now also plays a role in matchmaking because you are more likely to be paired with someone of similar friendliness.
Fans have been anxiously waiting for this new High Life update, the more than a month wait looks like it was necessary though because Rockstar Games fixed a massive amount of small issues. Until now GTA Online Creator has been in BETA, but this update promotes it out of BETA status. For an even bigger list of fixes check the Rockstar Support link down below.
By Garrett Jutte
Sources
Rockstar Games
Rockstar Support
PlayStation Life
Segment Next
Guardian Liberty Voice