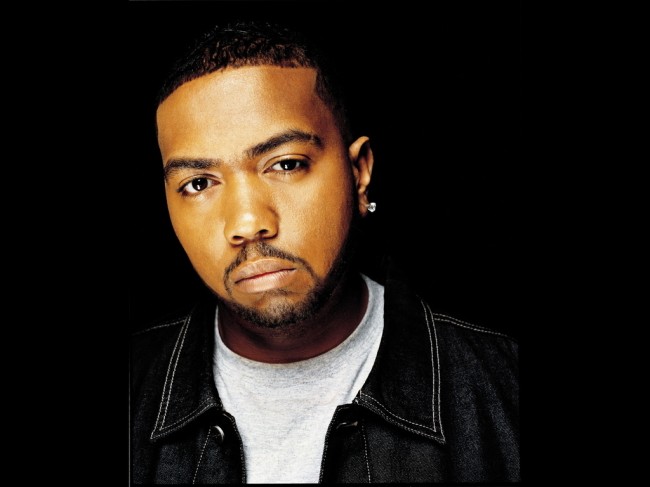 Timbaland admits he grieved over producing the new Michael Jackson album, Xscape. The second posthumous Jackson album was released on May 13, 2014.
Timbaland has stated that he faced an emotional struggle when it came to producing the album. He said it made him revisit his sorrow when it came to not only Jackson's death, but also the deaths of other close friends he had lost, including Aaliyah and American rapper/singer-songwriter Static Major.
A hip-hop superstar/record producer, Timbaland was reportedly very close to R&B singer Aaliyah, whose reputation as the Queen of R&B and The Princess of Urban Pop certainly had its connections to the producer in question. Timbaland produced the majority of the deceased artist's second album, which included her hit If Your Girl Only Knew. Aaliyah died at the young age of 22, in a tragic 2001 plane crash in The Bahamas. She had just finished filming the music video for her upcoming single Rock The Boat when the incident occurred. The pilot was reportedly both unlicensed and under the influence of cocaine at the time of the plane crash. Aaliyah's family was involved in a wrongful death suit against the airline, Blackhawk International Airways, which was settled out of court.
Jackson's death was a far more publicized and complex matter. On June 25, 2009, Jackson died in his bed at his Los Angeles home after cardiac arrest occurred due to an overdose of the drugs propofol and benzodiazepine. Jackson's personal physician, Conrad Murray, was charged with involuntary manslaughter after Jackson's death was ruled a homicide.
Static Major gained fame producing records for multi-platinum selling artist Ginuwine, best known for his hit song Pony. This song was not only a milestone in Major's career, but also Timbaland's, as Timbaland helped create the smash hit. Major's death occurred at a hospital in his hometown of Louisville, Kentucky. After a series of tests, his death was confirmed to be the result of a rare condition known as myasthenia gravis. Myasthenia gravis is an autoimmune disorder that leaves its victims with symptoms of muscle weakness and fatigue. A remedy similar to dialysis was recommended by physicians present at the hospital, but to no avail. Upon the attempted removal of a catheter inserted in Major's neck, he went into respiratory arrest and did not recovery.
In confessing that he grieved over producing the new Michael Jackson album, Timbaland went on to express that he had, in a way, repressed his previous feelings of sorrow regarding the death of the King of Pop. When it came time to recording Jackson's second posthumous album, however, the producer found himself unable to push away the reality that yet another of his close friends had been taken from him. Considering the many losses that Timbaland has experienced when it comes to both friends and fellow artists, it does not come as much of a surprise, nor is it beyond the realm of reason, that the award-winning producer/artist grieved over producing the new Michael Jackson album.
by Rebecca Grace
Sources:
Xposé Entertainment
MTV
Idolator