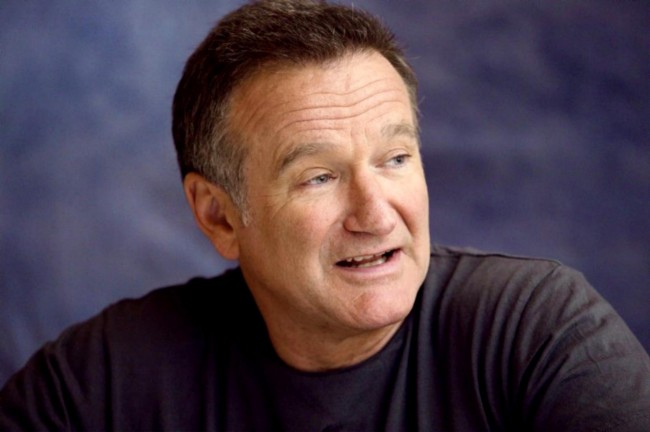 It is being reported that award winning actor and comic Robin Williams is dead. He passed away on Monday at the age of 63 from what appears to be an apparent suicide, stated the Marin County Sheriff's Office. It was about 11:55 a.m. on Monday when deputy sheriffs stated an emergency call came in through dispatch.
The call stated that a man had been found unresponsive in his home in Tiburon, California. In a statement that was released from the Marin County Coroner, Williams had been found unconscious and was not breathing inside his home. The coroner added that the male subject they found was declared to be dead at 12:02 p.m. He was identified as being Robin McLaurin Williams.
William's publicist Mara Buxbaum stated that the actor had been fighting severe depression as of late. She added that the apparent suicide was a sudden and tragic loss and that Williams' family is respectfully asking for privacy as they mourn during such an extremely difficult time.
Twitter is going very fast at the moment as the shock and grief about Williams' death starts to float over the world. His fellow actor and comedian Steve Martin put on his own Twitter feed that he could not be more shocked by the loss of Robin Williams. He was a great talent, acting partner and a true soul.
Robin Williams had been named "the funniest man alive" by Entertainment Weekly back in the late 1990's and he had given audiences many hours of fun and laughter. He was always able to put his own spin on the various characters he played in movies and on television.
However he was also praised for the serious roles he did as well. He ended up winning a best supporting actor Oscar for the performance he did playing the therapist who advices Matt Damon's math genius character in the movie Good Will Hunting (1997). He had also received other nominations for The Fisher King (1991), Dead Poets Society (1989) and Good Morning, Vietnam (1987).
Even though he never won any awards for the starring role he had in Mrs. Doubtfire (1993), it certainly made him a household name to homes with younger children, ones who were too young to have known him as the lovable Mork in Mork and Mindy.
Williams was born in Chicago back in 1951 and he was only one of two students accepted into John Houseman's prominent acting program at Juilliard. The other person was the late Christopher Reeve, who ended up becoming a lifelong friend after that.
Speaking of Mork, Williams first shot to fame playing the character. Mork was a strange, suspenders-sporting alien from the Mork & Mindy sitcom which ran from 1978 to 1982. It was actually a spinoff from the television show Happy Days. It was allegedly reported that Williams would go so far from script so many times that the producers started to deliberately leave blank spots on script pages so Williams would be able to have space to humor his amazing ad-libbing talent.
Reports are stating that the award winning actor was found dead on Monday. Williams was age 63 and the cause of death appears to be an apparent suicide
By Kimberly Ruble
Sources: