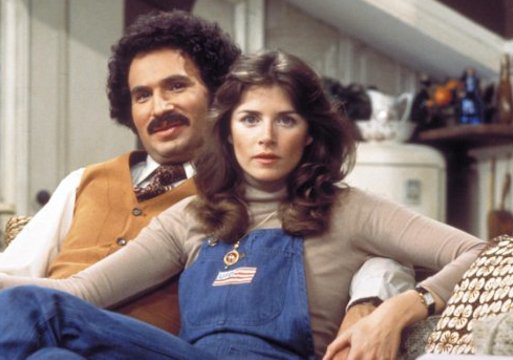 Marcia Wallace, who starred in the sitcom which ran for four years, Welcome Back Kotter, as well as movies like Honey I Shrunk the Kids, and the second flick in the series, Honey I Blew Up the Kids, has sadly succumbed to breast cancer after a seven-year-long battle with the disease and she has passed away at the age of 66 on Friday, October 25. She is the third cast member of Welcome Back Kotter to have passed away, the other two being Robert Hegyes (Epstein) and Ron Palillo (Horshack).
Marcia Strassman has appeared in several other TV series and movies, but she is perhaps best-known as the actress who played teacher Gabe Kaplan's(Gabe Kotter in the series) wife, Julie Kotter, in Welcome Back Kotter. Marcia also was in three episodes of The Patty Duke Show, as well as playing nurse Margie Cutler on M.A.S.H.
Marcia acted on the TV series The Loveboat, Third Watch, Magnum, P.I., Noah Knows Best, Tremors, Booker, and The Rockford Files, among other appearances, and she was in the movie The Aviator. Confirmation of Marcia Strassman's death from breast cancer came from her sister, Julie Strassman.
A close friend of the actress, Bob Weide, who directed Curb Your Enthusiasm, was of of the first people who knew Marcia Strassman who also made online posts about her passing. He called her "a sweet friend, kind person & wonderful actress," and added that she "lost her brave battle with cancer today."
Actress and Welcome Back Kotter star, Marcia Strassman was born in New york City on April 28, 1948. She grew up in the neighboring state of New Jersey before moving to Los Angeles when she was just 18 to pursue an acting career.
Welcome Back Kotter was about a teacher who returned to the tough high school and Brooklyn neighborhood where he grew up and also attended school. Though he had difficulties trying to teach the teens who were his students, dubbed the "Sweathogs," he hung in there. Marcia Strassmnan in the role of his wife, Julie, was often exasperated with him. The biggest star to come out of the series was actor John Travolta, who played Vinnie Barbarino.
In Disney's Honey I Shrunk the Kids movies, Marcia Strassman played the wife, Diane Szalinski, of scientist and inventor, Wayne Szalinski, played by actor Rick Moranis. In the movie, The Aviator, other stars included Roseanna Arquette and Christopher Reeve.
Julie Strassman, sister of Marcia Strassman, stated that Marcia had been a volunteer with a charity called Duets for Cancer for years before she was ever diagnosed with breast cancer, and said she "was a fighter for the cause for a long time."
Marcia Strassman passed away in Sherman Hills, California, at her home on Ocotber 25, 2014. Her daughter, Elizabeth "Lizzie" Collector, who is a costume designer in New York, survives her, as does her brother, Steven Strassman. Besides Deadline.com, the passing of actress Marcia Strassman was also noted by The Hollywood Reporter and Variety.
Memorial services for actress Marcia Strassman, who passed away on Firday October 25 at the age of 66, have not yet been announced and are pending. Besides being an actress Strassman had also belong to the Screen Actors Guild and had served on its board. Rather than flowers, the family has requested that donations be made to either the American Cancer Society, the Susan G. Komen breast cancer organization, or some other charitable organization whose goal is to combat cancer and discover a cure.
Written By Douglas Cobb
Sources:
Deadline.com
USA Today
Hollywood Reporter