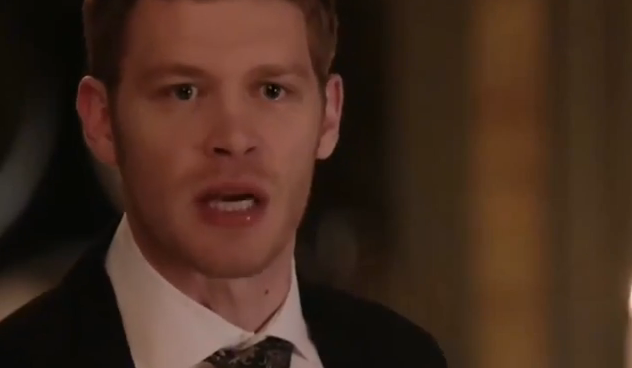 Alive and Kicking, the second episode of The Originals season two, showed that being dead does not mean that people stay that way. Nor does it mean that personalities change. Kol has returned from the dead, like his mother and brother Finn, in the form of someone else.
The episode started with a flashback of Kol, who only takes a backseat to Klaus when it comes to murderous ways. It shows the time that Klaus decided it was time to use the dagger on his brother, in 1702's Cadiz, Spain. Kol has murdered much of Cadiz and wants to remain. However, Klaus finds out Mikael is on his way and they need to get out of there. When Kol refuses, he ends up in his coffin.
That lasts for 119 years when Klaus needs his partner in crime again. He removes the dagger, but it does not take long for Kol to start annoying people; including his brother Klaus. The one person vampires know not to attack in 1821 The Originals is the one Kol focuses on; Marcel. He forces the young boy to watch a twisted version of Hamlet, where people are really killing each other. Klaus makes the decision to dagger his brother once more.
This part of the episode was not just about Kol's relationship with everyone else. It was also Elijah's relationship with Marcel. It turns out that the two were close, until Elijah started pushing Marcel away. Elijah wanted Klaus to redeem himself—as he always has—and realized that Marcel was the way to do that.
Hayley has been at a loss since becoming a hybrid, but in episode two of The Originals season two, Alive and Kicking, she finds a possible role. She wants to become the leader of the Crescent Wolves in the Bayou. However, Jackson is not there and Oliver is now in charge; and he wants nothing to do with it. When Klaus attacks, Hayley saves her old ally and that makes Oliver her informant. Some of the wolves even go with Hayley for protection.
The problem is poor Elijah is left with the decision of leaving his home. He, meanwhile, is in the market place listening to Marcel. The New Orleans vampire is trying to rebuild his pack since the destruction of it during the season finale of The Originals season one. All eyes are on him, as he takes a preacher in the middle of the street's approach to get the attention of others, and Elijah is certainly impressed.
Elijah needs the white oak stake, but Marcel has no idea what it is. It is not up to Davina, even though Marcel does not want to involve her again. All he asks is that the older Originals brothers stays away, but that is not something he can stick to.
Meanwhile, Klaus figures out that Cassie is really his mother back from the dead. Kol also finds out that his father his back from the dead, and wants to pick up from where he left before his own death. Alive and Kicking, episode two of season two of The Originals ends with Kol joining forces with his mother and Finn, without anyone else yet realizing.
Opinion by Alexandria Ingham
Sources: