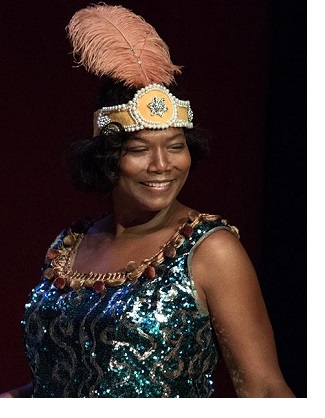 Queen Latifah returned to television this weekend as the lead actress in the premiere of the Bessie Smith Biopic. Bessie aired on the HBO network and drew a wide audience. The biopic, which has taken over 20 years to finalize, shows the Queen bearing all for the camera. It seemed as if could have been one for the bucket list because the scene had no particular significance within the movie.
The cast also included Mo'Nique who has been out of the limelight since winning an Oscar for her performance in Precious. The cast included several familiar faces, all with star performances. Mo'Nique played fellow jazz titan Ma Rainey, who helped pave the way for Bessie to make it as a headlining star. Latifah and Mo'Nique play solid roles in the film, as most would expect.
Bessie followed the life of  famed blues and jazz singer who quickly rose to stardom while suffering several challenges throughout her life. It seems Smith never conquered her personal "demons" before her unfortunate death at the young age of 43. In a relatively short amount of time, however, she established herself as one of the most iconic figures in the jazz and blues scene.
This was not Latifah's first go at a prominent role in a musical or movie with a 1920s backdrop. She earned an Academy Award nomination for her role in Chicago where she gave one of her best performances as Mama Morton, the ever so sassy prison warden. The Queen has had plenty of singing experience on and off the big screen. Previous roles in movies such as Living Out Loud and Hairspray also feature her gift of singing.
The biopic opens with the early days of Bessie Smith's life and follows the beginning phases of her musical career on through many racial experiences of the post-Great Depression. It carries a smooth balance between her professional career and personal life adding up to a compelling portrayal where Queen Latifah shines.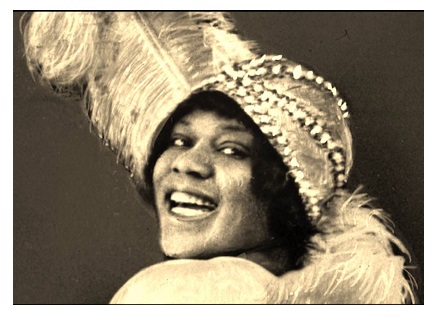 Smith is a combination of appetite and ego; one who had no trouble standing up and defending herself. Due to unresolved abuse she suffered as a child, the Downhearted Blues singer was a woman with a crippling need for approval and boundless desire for success. Latifah brings much poise and depth to the role, as she seamlessly sings all of the Smith's songs.
Towards the end of the movie, while sitting in her room, the camera pans in on the top half of a nude Latifah. Nothing happened to warrant the nude scene, although the movie included several sex scenes, none depicted any true nudity. During the brief moment, Bessie was sitting in front of a mirror, perhaps experiencing a moment of reflection as she ripped off her fake lashes. Regardless, of the reason it was definitely a bold and courageous move for the 45-year-old actress.
Smith, who got her start in the 1920s with Columbia Records, had gained a great following in the South prior to her passing. Her first recorded single Downhearted Blues went on to be a big hit, establishing Smith as a solidified star. The singer went on to turn a small beginning into an impressive catalog of music. Three of her songs, Downhearted Blues, Empty Bed Blues and St. Louis Blues, were later inducted into the Grammy Hall of Fame many years after her passing.
Bessie Smith died of a freak car accident on September 26, 1937 in Mississippi as she was headed to do a show. The accident was left out of the biopic on purpose in order to focus on the singer's heroic life. Thousands of people came to Smith's funeral as the queen of the blues was laid to rest. Her remains are buried in Sharon Hill, Pennsylvania, where her grave remained unmarked until one of Smith's biggest fans bought a headstone for her in 1970.
by Cherese Jackson (Virginia)
Sources:
Forbes: Queen Latifah's Bessie Smith Biopic Premieres Tonight on HBO
AV Club: Queen Latifah brings Bessie Smith to life in a biopic that can't rise to her level