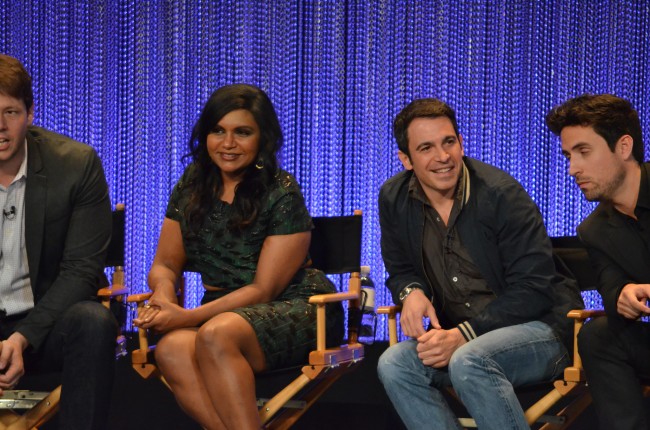 After The Mindy Project got canceled by Fox, there is news that Hulu has picked up the show for its fourth season. The deal between Universal TV and Hulu was announced today and mentions that the 26-episode Season 4 will be aired on Hulu this year.
There were initial rumors that Hulu might be negotiating for a multi-season renewal, but they decided to go with just the single season for now. The online video service already had exclusive rights to stream the show since it started last year.
The release dates have not been announced yet, but the show will join the list of Hulu original series. The sitcom is already very popular on Hulu, according to Craig Erwich, the senior vice president and head of content. The entertainment news website HitFix reported that Erwich said it made sense to continue it as The Mindy Project was a "beloved member of the Hulu family" and they did not want to keep fans away from finding out what was in store for the next season.
Mindy Kaling, the show's star and creator said that she was happy and excited to be a part of Hulu. The show was this season's first series to be picked up after being canceled.
By Anugya Chitransh
Sources:
HitFix: HULU RESCUES 'THE MINDY PROJECT' FOR SEASON 4
Photo Courtesy of Genevieve's Flickr Page – Creative Commons License