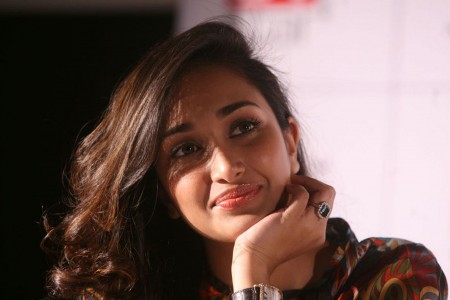 Police have said that Bollywood actress Jiah Khan has allegedly committed suicide by hanging herself at her residence in Mumbai.
The 25-year-old actress reportedly hanged herself at her Juhu home. Jiah grew up in England and had only recently to Mumbai to be closer to her mother Rabiya.
Sources who were close to Khan said, "She had been depressed for some time due to personal issues, but was keen on returning to acting soon. She was also meeting filmmakers regarding projects."
According to the police report, they are questioning her maid, watchman and neighbours to find out who her last visitors were. Police sources said that the suspected suicide took place around 11pm and they have not yet found a suicide note was found. The actress's body has been sent to the Mumbai Cooper Hospital for postmortem.
Jiah Khan was also known by the name Nafisa Khan. The actress made her Bollywood film debut in 2007 opposite Amitabh Bachchan in the controversial Nishabd. She also acted opposite Aamir Khan in Ghajini and Akshay Kumar in the 2010 Indian comedy Housefull. She also received a Filmfare Best Debutant Nomination.
Tanuj Garg of Balaji Telefilms and a friend of Jiah said, "We knew each other socially and often discussed our London connection. She was a soft-spoken, sweet and a pleasant individual. Truly shocked at the news!"
Amitabh Bachchan, got onto his account on Twitter who found out about the actress's death tweeted, "-WHAT …!!! Jiah Khan ??? what has happened ? is this correct ? unbelievable !!!"
The 25 year old actress Jiah had herself gotten on Twitter two weeks previously and tweeted, "So sorry I have been off twitter! Took a bit of a break from twitter verse.. sometimes u need a sabbatical to recollect ur thoughts."
By Michael Smith