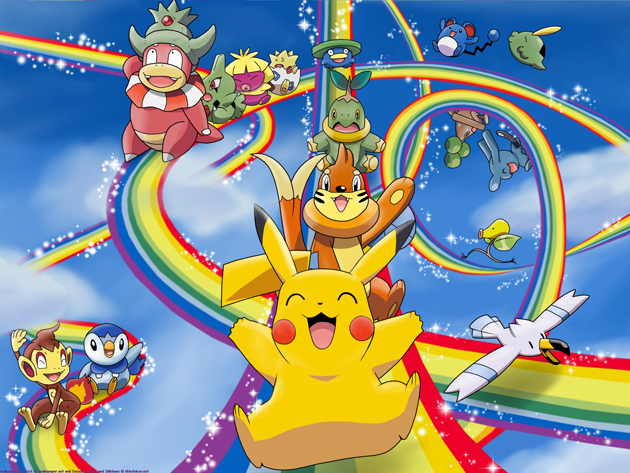 The time has finally come. Nintendo has officially released Pokémon Bank in the U.S. This has been a long wait for the U.S. seeing as it was originally meant to make it to the states before the start of 2014. Being close to the last to receive this, Pokémon Bank and Poké Transfer are now available to the majority of the world.
Recently Japan experienced problems with the service and as a result it was taken down. The jump in traffic was too much for the bank to handle and it had to be removed. Slowly Pokémon Bank has become available to more and more places. Recently Pokemon fans in Europe were excited to receive it, now it finally it seems it is coming to the U.S. Hopefully the enthusiasm of North America will not overload the Nintendo eShop.
Pokémon Bank is not a free service and will cost $4.99 annually. The cost is relatively low considering the fee only comes once a year. Upon downloading the app a month-long free trial begins. Pokémon Bank comes with Poké Transfer which provides help for moving Pokemon into the bank. Poké Transfer works with any game in the series starting at Pokémon Black and Pokémon White. If you want Pokemon from older games in the bank you need to trade them to Black and White or something more recent. The video below is the explanation trailer from Nintendo.

For the casual fans, Pokémon Bank probably won't look overly appealing. However, those that have been following the series through each generation are likely excited for the security it offers. Not only will Pokemon Bank allow you to store your Pokemon in a safe place for years, it will work with future Pokemon games. The organization and cloud storage make the app the most easy to use tool for future Pokémon masters.
If you have ever thought back to your old Pokemon training days and thought, "man I wish I still had my old Pokemon" then Pokémon Bank is your new best friend. The in-game computer in Pokémon X and Pokémon Y has 31 boxes that each hold 30 Pokemon. The newPokémonBank App has 100 boxes for a total of 3,000 stored Pokemon. You will need an awful lot of Tauros to fill this thing up.
The release of Pokémon Bank comes with a free legendary, Celebi, which can be redeemed until September 30 2014. Beware trainers, Pokemon that have been hacked will not be allowed into the Pokémon Bank. Pokemon being deposited into the bank are checked and if they are hacked access is denied.
Rejoyce! Pokémon Bank and Poké Transfer are confirmed by Nintendo and the Pokemon Company to become available in the states February 5  (today)! The App comes with a free month of use and then becomes $4.99 annually. To download this product head over to the Nintendo eShop (on your 3DS) and download it from there. Is the U.S. ready for Pokémon Bank? Because Pokémon Bank is ready for the U.S.
By Garrett Jutte
Sources
Nintendo Life
Kotaku
Serebii
Guardian Liberty Voice