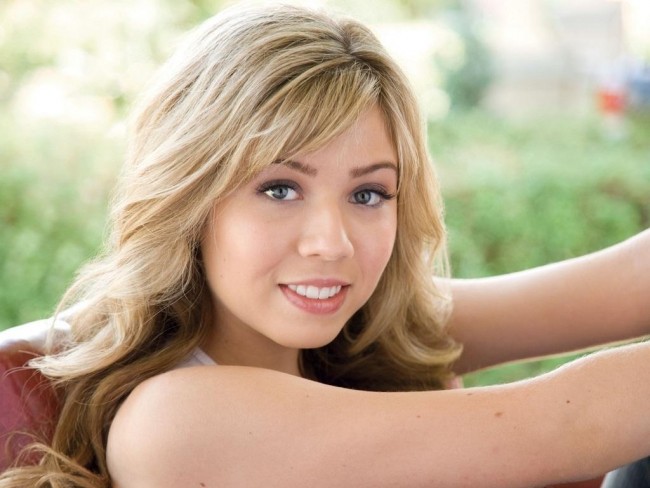 Actress Jennette McCurdy of iCarly had tough words concerning her short-lived link with Detroit Pistons player, Andre Drummond, who she has accused of leaking racy pictures of her to the media. In an appearance on comedian Pete Holmes' You Made It Weird radio broadcast, the iCarly star, 21, described the reasoning behind her short-lived bond with Drummond last year. She said that there was pressure on her to date Drummond because of his huge Twitter following, TMZ reports.
In regards to Jennette McCurdy's leaked sexy selfies, Dylan Sprouse made a cold comment, saying "It happens."  Dylan Thomas Sprouse is an American actor born in Italy. He is better known as part of the Sprouse brothers as his brother, Cole Mitchell Sprouse, is also a celebrated actor. Their first main theatrical film appearance was in Big Daddy, where they featured together with Adam Sandler. They later performed in numerous television serials and featured in the direct-to-DVD pictures, Just for Kicks and I Saw Mommy Kissing Santa Claus.
The Sam & Cat actor, 21, posted on Twitter that she shared those photographs of herself in lacy lingerie with just one person, ex-boyfriend and NBA star, Andre Drummond. They began seeing each other last September after Drummond recognized McCurdy as his "Woman Crush Wednesday" on a social networking site. Nevertheless, McCurdy was not much enthralled by Drummond's attitude towards the relationship, and was disappointed all the more when her private selfies were leaked. The Sam & Cat actor stated that she was actually shocked when the images appeared in social media.
Amid all of the speculation, not many people commented publicly except the couple involved, until the American actor Dylan Sprouse spoke on Twitter about the sexy selfies of McCurdy and commented on the leaked pictures saying, "It happens." Although the fans of the iCarly star are not happy about this comment by Sprouse, the 21-year-old actor has not responded to Sprouse yet.
The relationship of the NBA star and the Nickelodeon star did not go well, as reported by several media outlets. The 21-year-old actress commented, "I just sort of went for [the first kiss], but it wasn't great." She continued saying, "no sparks and the mouths didn't … the shapes weren't right." McCurdy said that Drummond was caring and courteous, but that the relationship was embarrassing from the beginning. McCurdy went on to state that she "wiggled out" of the affair by conveying to Drummond that she had to manage some problems in her family. According to her comments in social media, she was not happy with Drummond, but the question remains – why did she send the selfies in the first place?
The comment by Dylan Sprouse regarding the leaked, sexy selfies of Jennette McCurdy, "It happens", is a mockery according to McCurdy's fans. Although the rumours are dying, one of the Sprouse brothers re-ignited the controversy and it is only a matter of time before the 21-year-old star replies to this comment. The NBA star, on the other hand, denied the allegation by McCurdy, saying that he has nothing to do with the leaking of her selfies. He concluded by saying, "I'm focused on basketball."
By Sunando Basu
Sources:
Kansas City
Zap2IT
Tumblr
Just Jared Jr
IBTIMES