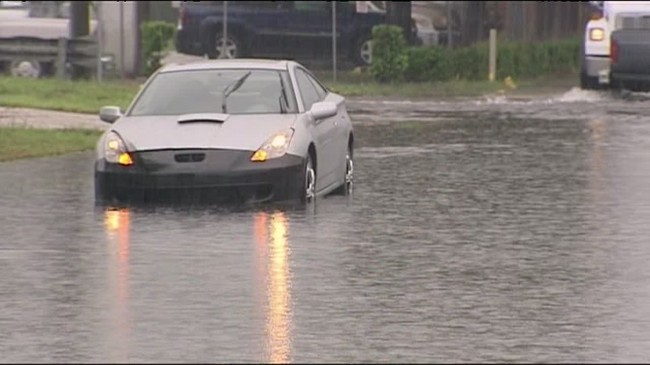 Some areas of West Palm Beach County reported nine inches of rainfall in five hours. A flash flood warning is in effect until seven this evening.
The storm continues to stay above the area and has made some roads impassable.
The official beginning of South Florida's dry season began on October the 16th, but Mother Nature had other ideas. Although the heavy rains had been forecast, the study downpour has created dangerous driving conditions, and possible rip tides in the ocean.
By James Turnage
Sources:
WPTV
Palm Beach Post