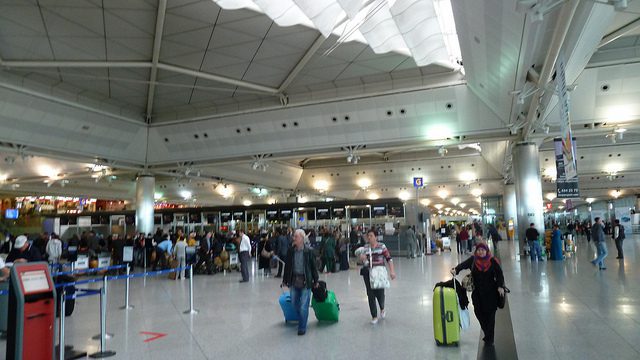 The Associated Press (AP) has reported that twin explosions ripped through Istanbul's Ataturk Airport on June 28, 2016, at 10.25 p.m. EST.  Turkey Justice Minister Bekir Bozdag confirmed that the blasts killed at least 36 people and left 147 critically injured. The explosions were reportedly carried out by four suicide bombers and are believed to be the handiwork of ISIS.
Two of the attackers are thought to have caused the explosions by blowing themselves up at the entrance of the international terminal of the airport after being fired upon by the local police. The incident put the entire airport in a state of panic. People were quickly being evacuated, and hundreds fled with their baggage in hand or on carts.
The terrorist attacks have triggered condemnation from leaders worldwide, including Turkish President Recep Tayyip Erdogan, who released a statement denouncing the attacks. Erdogan said the attacks were horrific not only because of their brutality, but also because the assailants chose the peaceful and holy month of Ramadan to execute them. The president clearly stated: "The present attack shows terrorism strikes have no faith, religion, and values."
In addition, he has also asked for stern international support and cooperation in his country's fight against terrorism. He then reaffirmed the vow that Turkey will relentlessly continue to fight against terror groups.
UPDATE:  3:10 a.m.:  According to AP, there is confirmation that three suicide bombers were killed. The authorities report having no information about the fourth bomber, if there were, in fact, four terrorists involved.
Written by Bashar Saajid
Edited by Cathy Milne
Source:
Associated Press: THE LATEST: PM: 36 PEOPLE, 3 BOMBERS DEAD IN ISTANBUL ATTACK
Image Courtesy of A. Currell's Flickr Page – Creative Commons License