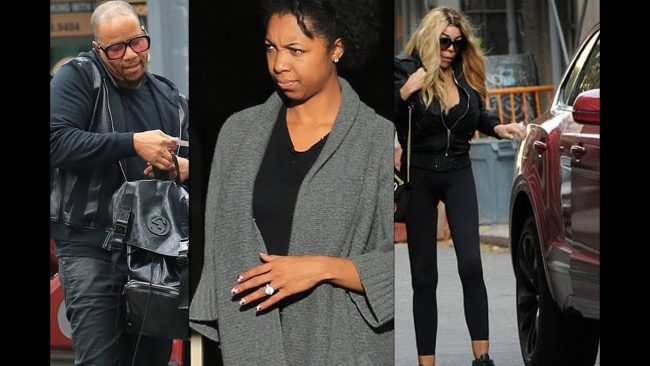 54-year-old Wendy Williams of over 20 years, 47-year-old Kevin Hunter allegedly has been having a long term affair of over a decade with 33-year-old Sharina Hudson.
Williams has been open that Hunter had cheated on her several years ago. In 2017, stories of Hunter's infidelity began to resurface.
Gossip magazines began to publish photographs of Hunter and the woman who was alleged to be his mistress Hudson. Multiple stories were printed included Hunter bought his mistress a new home in New Jersey close to where he resided with Williams.
Publications began reporting on March 22, 2019, Hudson gave birth to a baby girl who was fathered by Hunter. Neither Williams or Hunter have said anything about the child.
What Is Known About Sharina Hudson?
Allegedly, Hunter paid for tuition to become a massage therapist. He also paid for a kiosk at a North Carolina mall where she was born. He also helped fund VISH, her online clothing, and jewelry line. Despite Williams' husband's help, nothing was successful.
It is alleged that before the baby was born, Hudson gave an ultimatum to Hunter to leave Williams so they could raise a family together. It was reported Hunter said "no" because he needs Williams' money to maintain the lifestyle he and his mistress are accustomed to. Hunter works as Williams' manager and is the executive producer on her show.
Williams has always maintained she would not leave her husband. When she returned after a two-month hiatus in March, she took for health reasons, and she addressed the scandals.
Williams told the audience Hunter was her best friend and lover. Anybody who has been married knowns marriages has their ups and down. She also added she is not taking off her wedding ring.
Williams checked herself into a sober living house to deal with her addiction to alcohol and prescription drugs, which some people speculate was caused by Hunter's infidelity.
It is alleged Williams discharged herself from the sober living home and was found drunk, requiring her to be transported to the hospital for treatment.
It is unclear the future of Williams and Hunter's relationship. Many sources have said that the couple is headed for divorce. However, there is no evidence that divorce is imminent.
Written by Barbara Sobel
Sources:
Cheat Sheet: Who Is Wendy Williams' Husband's Alleged Mistress, Sharina Hudson?
Featured and Top Image Courtesy of YouTube – Creative Common License