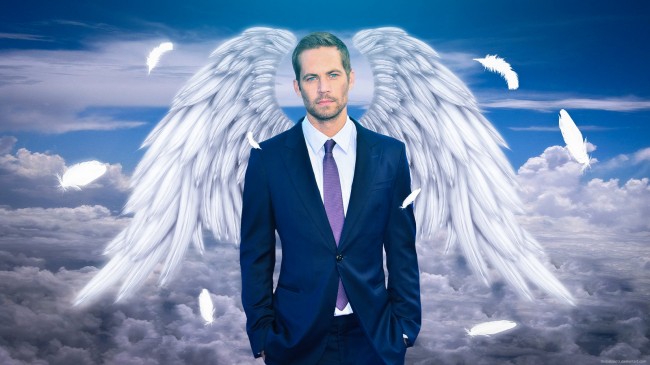 Despite the fact that it has been almost a year since he tragically died in a car accident, Paul Walker is still very much alive in the hearts of his family, friends and numerous fans.
Paul's daughter, Meadow, posted a very touching photograph on Instagram on September 12, which is the date of her father's birthday. Walker would turn 41 this year and Meadow honored her late father's birthday in a very special way. Under the photo of her and Paul, which was taken when she was just a little girl, she wrote: "Happy birthday. I love you."
Cody Walker, Paul's brother, wrote that his brother's birthday is a bittersweet day, because this day is a reminder of how much he misses him. However, at the same time, this day is also a reminder of how many years of adventures, memories, lessons and love Cody was lucky enough to share with his brother. Cody concluded his thoughts by writing that he always knew that Paul was a pretty awesome brother, but these last few months have shown him just how awesome of an example he was for the entire world.
Walker's birthday was also remembered by his co-star Vin Diesel, who posted a special video tribute on his Facebook. The video shows some of his best moments with Paul and they are both happily laughing and dancing in the video.
However, Paul Walker was not remembered only on his birthday. He is remembered every day, in every possible way. Charles Carlino, who is the owner and senior designer at Cars As Art in Delray Beach, Florida, honored one of the industry's most beloved actors with a custom vehicle. He paid tribute to Paul by building a Paul Walker Tribute Car off a donor 2005 911 (997) Carrera GTS. The car is very unique and it features an automatic six-speed transmission and a 3.8 liter flat-six engine.
There are also several fans, who are daily paying tribute to Paul on social media sites. One of the fans recently wrote that it has been 287 days without Walker and that goodbyes are not forever, they are not the end. The fan concluded his thoughts by writing that goodbyes simply mean that Paul will be missed until they meet again.
Another tribute to Paul is also in motion, since several fans got together to run a Paul Walker tribute, which is aimed at making the Fast and Furious soundtrack a U.S. and U.K. number 1 on the weekly singles charts for Christmas 2014. Reportedly, this tribute will be run purely as a tribute to Paul- in his memory and as a dedication. Furthermore, one of the fans said that this tribute is a great chance for his numerous fans to keep his memory alive and to show that they still love and miss him. "This tribute is for Paul Walker, Our Angel in heaven," his fans wrote.
No Fast and Furious fan will ever forget November 30th, 2013, as this was the day when they lost one of their own. Paul Walker died unexpectedly in a car accident in California. And despite the fact that he is gone, people will never forget him.
"Ride or die, remember?"
By: Janette Verdnik
Sources:
International Business Times
Today
Bold Ride